About Klintesphoto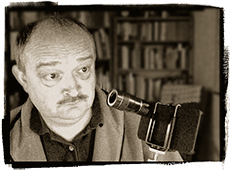 I am Ole Klintebæk a photographer and multimedia designer based in Aarhus Denmark and this is my international website for my fine art digital photography.
Mail
This email address is being protected from spambots. You need JavaScript enabled to view it.
Phone
+45 2890 6969
Who is Klinte?
With a background in black and withe photography and the accompanying analogoue darkroom 'manipulations' in the 70's and 80's I started out in digital photography in the start of this century.
The introduction of digital photography meant for me a new freedom to create the more painterly and abstract pictures I always wanted to do in a much more controlled way than chemicals could provide.
What is BEQ WEB?
BEQ WEB is my Web design, development and multimedia firm. Klintes Photo is a part of the company where I present the more artistic part of my work.