Vil Spare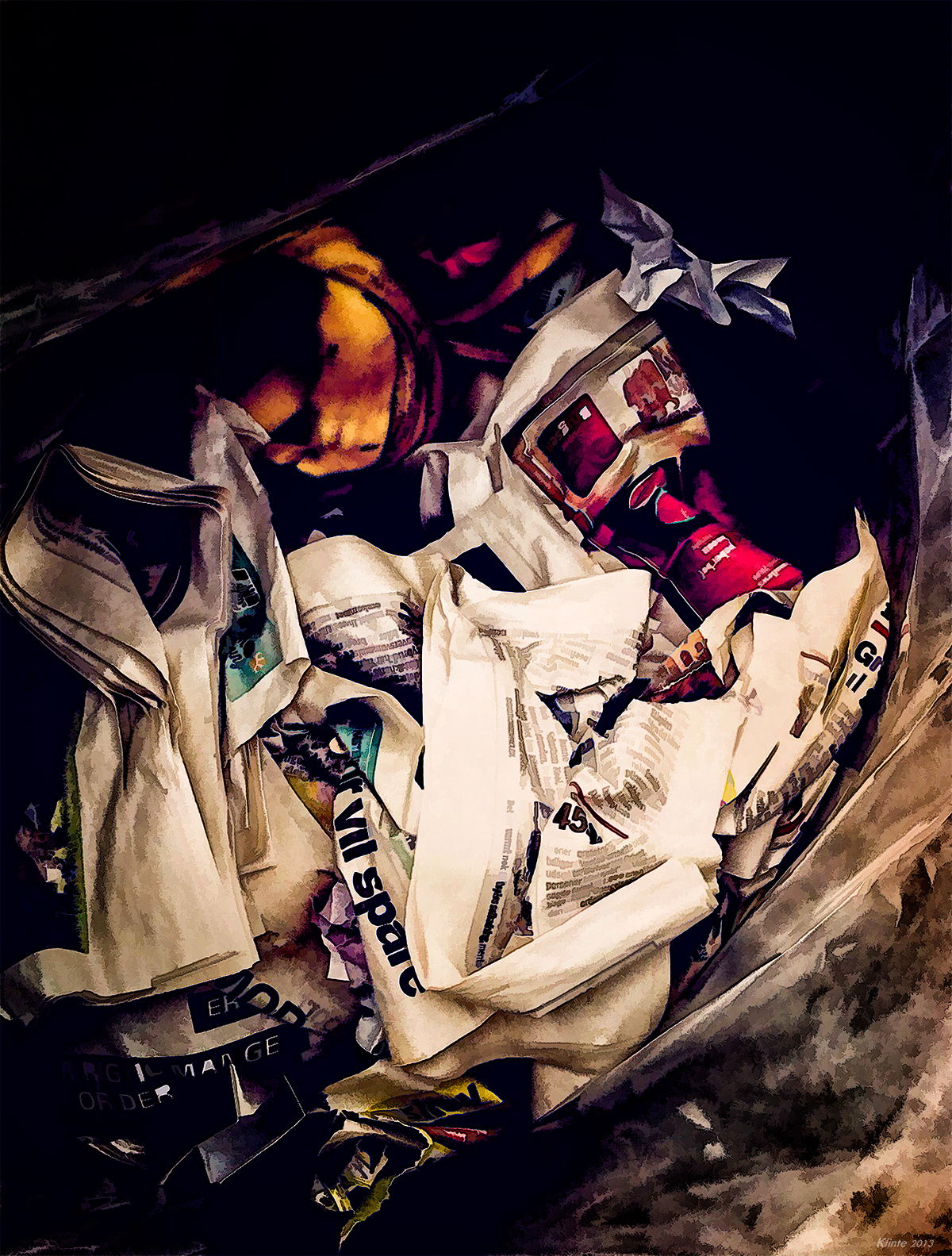 20130450
About the Picture
Garbage in a deep dark bin photographed with an iPhone and later added a painterly effect.
The title Vil spare is taken from the news paper inside the image. It is Danish and mean somethinf like 'Want to save up money'.
Limited Signed Print
This artwork is a part of a certified Limited Signed Prints series.
Serie
Size and format
Number of copies
Certificate
C
40 x 50cm
Stretched Canvas
5
yes
A3
30 x 40cm
Hahnemühle Baryta
5
yes
Current series of limited signed editions for this image