News Syndicalism and Field of Vision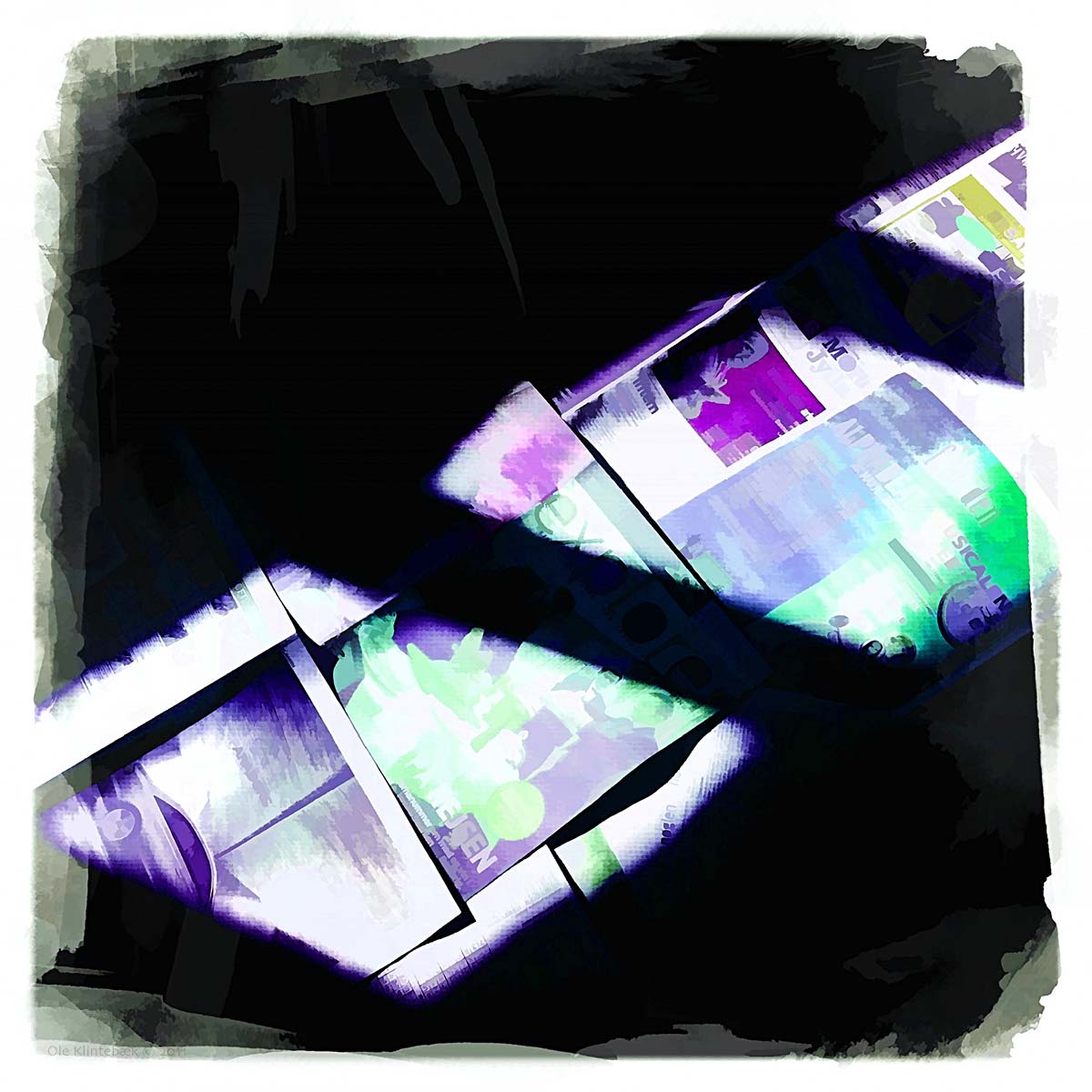 About the Picture
We were painting the kitchen and the floor was covered with newspapers when suddently a strong beam of sun light through the window painted this high contrast pattern on the floor. I grapped my iPhone and took the picture with the Hipstamatic app. Few moment later the light has gone.
One of the settings in Hipstamatic is a watercolor like filter. It added some structure to the dark parts of the image. However the colors was a bit of a mess. Thus I removed the must of the colors and details in the papers and changed it to the pink and green shades using PhotoShop.
Limited Signed Print
This artwork is a part of a certified Limited Signed Prints series.
The image is printed on Hanemühle Matt FineArt Photo Rag® Bright White paper (100% cotton) with Epson Ultra Chrome pigment ink. The manufactures claim archival qualities for almost 100 years under suitable conditions.
Serie
Size and format
Number of copies
Certificate
B
Medium, 30 x 30 cm
Hahnemühle 100% cotton paper
5
Yes
Current series of limited signed editions for this image.
Unlimited Prints
You can buy unsigned coipies of this artwork at Pixels.com.