Dancing Pedestrians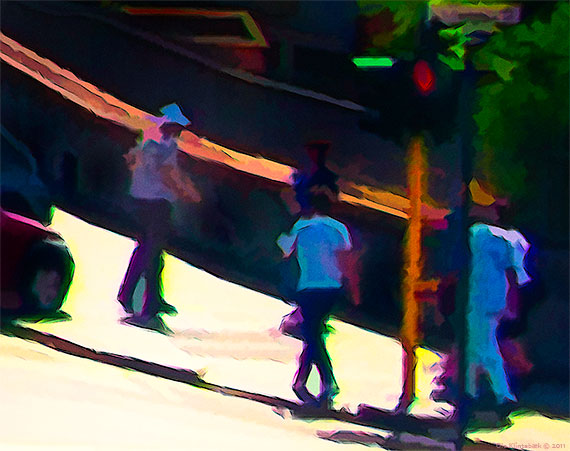 About the Picture
Normally a photographer would avoid at all cost to crop a picture down to its pixels. However I found that the deteriorations of the image quality actually could be used as a tool.
This picture from Rome (Uhm… Rome!) by the Tiber is an example. By doing consecutive steps of enlarging, cropping, blurring and sharpening, enlarging, cropping etc. the individual pixels turns into colourful soft figures.
However if you are superstitious this picture might not be for you. The print file and its backup has crashed twice and I don't want to build it from scratch gain. This picture apparently want to be a unika.
Limited Signed Print
This artwork is a part of a certified Limited Signed Prints series.
The image is printed on Hanemühle Matt FineArt Photo Rag® Bright White paper (100% cotton) with Epson Ultra Chrome pigment ink. The manufactures claim archival qualities for almost 100 years under suitable conditions.
Serie
Size and format
Number of copies
Certificate
B
Medium, 30 x 40 cm
Hahnemühle 100% cotton paper
1
Yes
Current series of limited signed editions for this image.