Bears Without Respect for Fine Art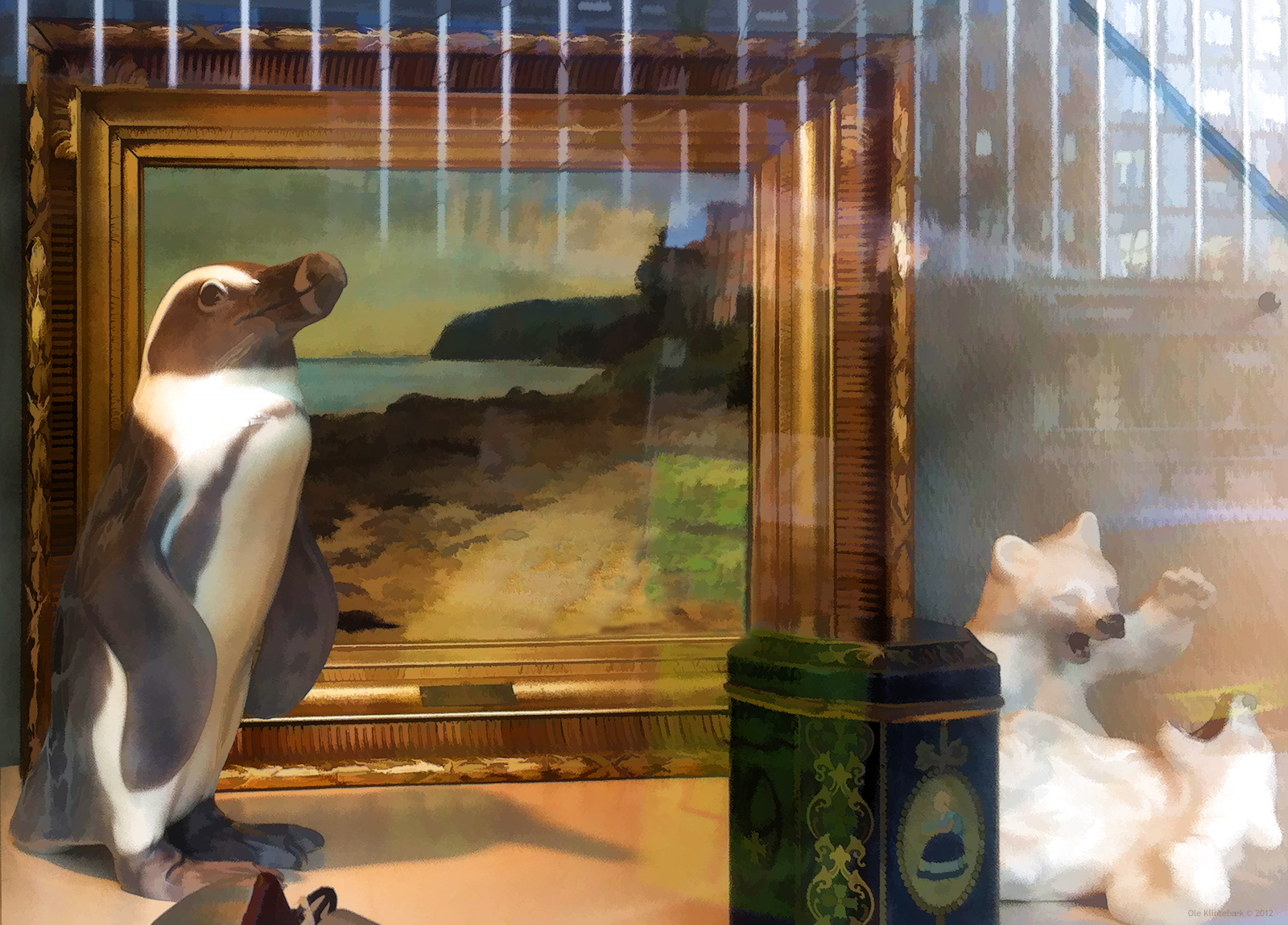 About the Picture
This is one of my 'dolls in a windows pictures'. I like the way the window mirror the environment into the image and of cause the very expressive porcelain figures.
I fell for the tension between the dignified penguin in front of the classic painting and the naughty polar bears behind the tea caddy.
To include the reflected buildings the way I wanted I had to make the exposure at an odd angle. This was of cause corrected I Photoshop. The picture also contained bits and part that had to be retouched out of the way like the little white sign in the painting.
Finally details were removed and colours enhanced.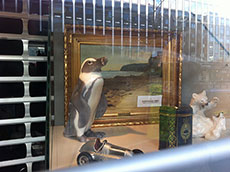 The initial shot of a windows display.
Limited Signed Print
This artwork is a part of a certified Limited Signed Prints series.
The image is printed on Hanemühle Matt FineArt Photo Rag® Bright White paper (100% cotton) with Epson Ultra Chrome pigment ink. The manufactures claim archival qualities for almost 100 years under suitable conditions.
Serie
Size and format
Number of copies
Certificate
B
Medium, 30 x 30 cm
Hahnemühle 100% cotton paper
1
Yes
Current series of limited signed editions for this image.